CMS 3X
, the latest version of the popular open-source CMS 3.0 developed by Mobigator Technology Group, is now more powerful and versatile than ever.
In addition to more features, faster speed, CMS 3X is ready to integrate with Hong Kong territoiry-wide eHealth Record system as well as other healthcare service stakeholders.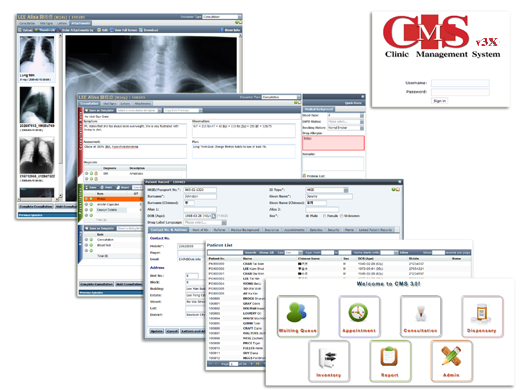 Please click on the above images to view the sample screenshots.
Latest Version
Latest News
Lucky Draw 2011 Result

21 June 2011

CMS 3X Service Plan

17 June 2011

Introducing CMS 3X

20 February 2011

CMS is the first and only clinic management system integrated with eHS

18 January 2011